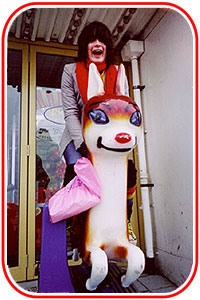 I'm a life long vintage adventurer and I've thrifted my way around the world to seek out cute treasure for my own collections and to find new homes for unwanted kitsch.
I enjoy blogging my thrifty adventures and revealing all the places I visit from car boot sales and church jumbles to some of the biggest flea markets in Europe, thrift stores in the US and my life long goal is to go to the longest flea market in the world.
I love to sell my thrifted treasures but these days it's more in a pop-up online shop basis. Please join my mailing list and you'll be notified the moment the next collection of cute finds hit the store!